Serving Together
Volume 1: Issue 3
Volume 1 Issue 3 of Serving Together highlights our fundraising event, Building Hope, interviews Pastor Chris Nation about his experience with Mission:318, describes the global health issue of hypertension and its prevalence in Haiti, and explores Mission:318's opportunity to serve in Aleman, Dominican Republic.
Serving Together
Volume 1: Issue 2
Mission:318 is about serving, and serving together.  This issue highlights our commitment to Fostering Relationships, our recent mission trip to CHIDA Medical Clinic in Haiti, volunteer Steve Miller, RNFA, and discusses the global health issue of cholera.  
Serving Together
Volume 1: Issue 1
Mission:318 is about serving, and serving together.  Stories about our volunteers, the communities we serve, updates from our missions, and events at Mission:318. 
Sign up for the MISSION:318 newsletter and updates
LET US KNOW IF YOU'RE INTERESTED IN VOLUNTEERING
I volunteer because it's not only fun and exciting, but I feel like I am truly making a difference in the world. No matter what action I do, be it packing, sterilizing instruments, or even traveling, through MISSION:318 I know I am making a difference in at least one person's life. And it's worth every minute I can help if it changes a life."
None of what we do would be possible without our amazing, passionate, hard-working group of volunteers. Our volunteers roll up their sleeves and help with trip meals and shipping logistics. They load surgical supplies and shipping containers. We love everyone who volunteers to help make MISSION:318 possible.
Volunteering for MISSION:318 is an opportunity for folks to love and serve where there is real need, helping to provide healthcare to people and families in Northern Ghana, Haiti, and St. Louis.
The integrity and reputation of our teams are vitally important for the work we do. We have spent years developing key relationships in a foreign country in which we operate as guests.
To that end, we have an application process that is designed for you to get to know us and us to get to know you. It is also important that we have a formal method to share key information about the culture in Ghana, the format of our trips and expectations. We welcome new participants and look forward to getting to know you.
If you are interested, start the application process today. A long form PDF application will follow after our initial conversation.
LET US KNOW IF YOU'RE INTERESTED IN A TRIP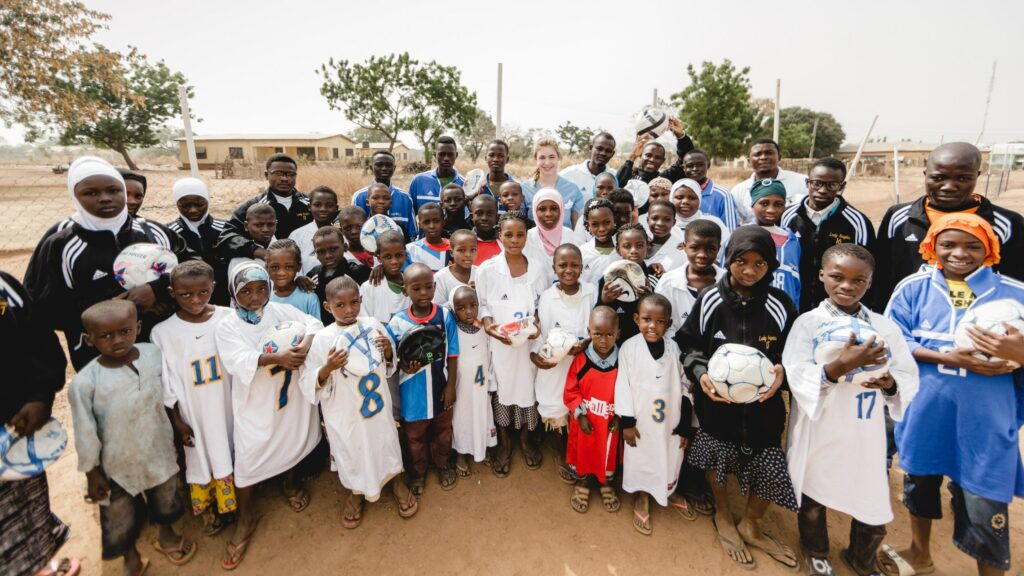 A sold out crowd for first ever Top Golf event.
Saturday Night Live trivia theme never looked so good.
The 80's and day-glow… what a combo.
All was not quiet on this western front!
A stacked line up of local bands raised money for our surgical trips.